We are offering FREE media mail shipping on books. We are open from 10am-7pm Monday through Saturday and 10am-6pm Sunday. Phones may not be answered due to a high volume of calls.
Weaving the Unraveling (Paperback)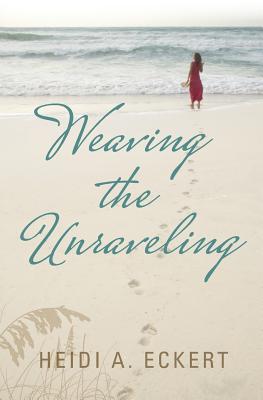 $12.95
Available from warehouse in 1-5 business days
Description
---
How could she know at age eighteen that he is the one love she will never forget? Betrayed in marriage, confused and reluctant to face the future, Anna pauses before the mirror. As she runs her fingers over the fine laugh lines radiating from her eyes, memories fill her soul of a time when love was young and all consuming. Memories of years long passed; of summers spent on a magical, sunlit-beach, still shimmer in her mind, where love grew and promises were made. After thirty years, she still holds on. Feeling the overwhelming need to escape, Anna embarks on a journey, returning to the place that still tugs at her heart and haunts her dreams. If just to touch her past, briefly walk the footsteps of her youth, as she contemplates her future. Set on the beautiful beaches of the Alabama Gulf Coast, Weaving the Unraveling is a compelling novel about love lost, love found and new hope of a promising future.