We are offering FREE media mail shipping on books. We are open from 10am-7pm Monday through Saturday and 10am-6pm Sunday. Phones may not be answered due to a high volume of calls.
Night Buddies and the Pineapple Cheesecake Scare (Paperback)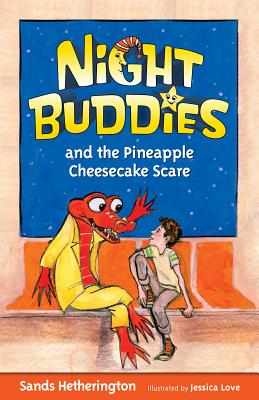 $9.99
Available from warehouse in 1-5 business days
Other Books in Series
This is book number 1 in the Night Buddies series.
Description
---
The book is all about the nighttime adventures of a young boy named John, who is not ready to go to sleep, and his friend, a bright red crocodile named Crosley who turns up under John's bed.
They sneak out of John's house using Crosley's "I-ain't-here-doodad" which makes them invisible to John's parents. They then embark on an adventure chasing down enemies and cleaning up one mess after another as they solve the earthshaking mystery: who stole all the pineapple cheesecakes from the only factory in the world that makes them
The investigation starts out fine, but things get a little crazy when Crosley, who is allergic to water, gets wet. Hilarious things happen when Crosley's allergy to water kicks in, and when they get to the pineapple cheesecake factory and meet Big Foot Mae, the investigation gets more complicated and zany than either of them bargained for.
Night Buddies is an astonishing and inventive adventure with unforgettable cast of characters that will make you laugh and win over your heart. The book has lots of thoughtful, multi-layered twists, giggles, and perils -- things kids can relate to and enjoy.