Dealing with the Rejection and Praise of Man (Paperback)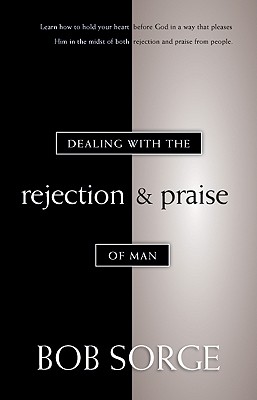 $13.00

Ships from warehouse to store in 3-5 business days
Description
---
Rejection from other people can distress, wound, and imprison the soul. Equally harmful, the praise of man is also a snare, capable of disqualifying God's servants from their highest inheritance. Bob Sorge reveals in this brief book how the truths that set us free from both extremes are amazingly similar.
This book answers some crucial questions which grip virtually every believer: What do I do when others demean or hurt me? And how should I respond when others honor or compliment me?
Rejection and praise are like twin gullies that flank the narrow highway of holiness. Every step counts. For Jesus, man's opinions were meaningless in light of the exuberant affection and passionate approval of His Father.
Let God's truth set you free from the power of rejection's woundings and from the entrapment of man's praises. Learn how to hold your heart before God in a way that pleases Him in the midst of both rejection and praise from people.