Indian Mythology: Tales, Symbols, and Rituals from the Heart of the Subcontinent (Paperback)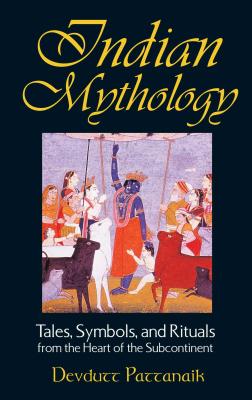 $20.00

Ships from warehouse to store in 3-6 business days
Description
---
An exploration of 99 classic myths of India from an entirely non-Western paradigm that provides a fresh understanding of the Hindu spiritual landscape

• Compares and contrasts Indian mythology with the stories of the Bible, ancient Egypt, Greece, Scandinavia, and Mesopotamia

• Looks at the evolution of Indian narratives and their interpretations over the millennia

• Demonstrates how the mythology, rituals, and art of ancient India are still vibrant today and inform the contemporary generation

From the blood-letting Kali to the mysterious Ganesha, the Hindu spiritual landscape is populated by characters that find no parallel in the Western spiritual world. Indian Mythology explores the rich tapestry of these characters within 99 classic myths, showing that the mythological world of India can be best understood when we move away from a Western, monotheistic mindset and into the polytheistic world of Hindu traditions.

Featuring 48 artistic renderings of important mythological figures from across India, the author unlocks the mysteries of the narratives, rituals, and artwork of ancient India to reveal the tension between world-affirming and world-rejecting ideas, between conformism and contradiction, between Shiva and Vishnu, Krishna and Rama, Gauri and Kali. This groundbreaking book opens the door to the unknown and exotic, providing a glimpse into the rich mythic tradition that has empowered millions of human beings for centuries.
About the Author
---
A medical doctor by training, Devdutt Pattanaik moved away from clinical practice to nurture his passion for mythology. His unorthodox approach is evident in his books, which include introductions to Shiva and Vishnu and The Goddess in India. He lives in Mumbai, India, where he works as a health communicator and writes and lectures on Hindu narratives, art, rituals, and philosophy.
Praise For…
---
"Further calls on the ability of the Western mind to see from another point of view."
— ForeWord, 2004, Vol.7 No.1

"I cannot praise this book highly enough. Pattanaik is a gifted teacher and writer."
— Alicia Elkins, Rambles, May 2004
Free Media Mail shipping on U.S. orders over $75