The Return of the Prodigal Son: A Story of Homecoming (Compact Disc)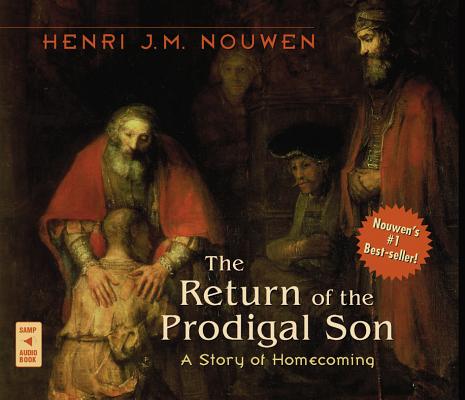 $34.99
Email or call for price.
Staff Reviews
---
Rembrandt's painting shown on the cover of this book is so stunningly beautiful and  spiritually vivid,  I had to learn more about it. I've never read anything by Nouwen before, but I was curious to understand how this painting became the impetus for a spiritual awakening in him. In this little book, I gained insights into Rembrandt the man as well as the artistic methods he used to convey his interpretation of the parable of the prodigal son. All of this is explored in the context of a surprisingly candid revelation of Nouwen's personal struggles. Whether you agree with Nouwen's personal interpretation of the painting, this is a fascinating examination of the art and the concepts of regret and forgiveness. 
— Samantha
Description
---
This powerful meditation illuminates the parable of the prodigal son found in Luke's Gospel. Nouwen discovers anew the reality that God's love is unconditional and shares his own spiritual journey with us. After an exhausting lecture circuit, Nouwen says he felt "anxious, lonely, restless and very needy." When he chanced upon a reproduction of Rembrandt's Return of the Prodigal Son, the masterpiece was so powerful that he felt embraced by God's love as if he had "come home." He traveled to see the original painting in Russia and was profoundly inspired by the encounter. In this audiobook, Nouwen shares his own experience as the wayward son as well as the vengeful older brother and the compassionate father. He speaks to all who have known loneliness, dejection, jealousy or anger, and invites us to homecoming, affirmation and reconciliation.
About the Author
---
HENRI J.M. NOUWEN is one of the most prolific and popular spiritual writers of our time. He wrote more than 40 books and taught at the University of Notre Dame, as well as Yale and Harvard. For the 10 years before his death in 1996, he was part of the L'Arche Daybreak community in Toronto, sharing life with people with developmental disabilities. For more information about Nouwen, visit www.HenriNouwen.org.