We are offering FREE media mail shipping on books. We are open from 10am-7pm Monday through Saturday and 10am-6pm Sunday. Phones may not be answered due to a high volume of calls.
My N.C. from A-Z (Hardcover)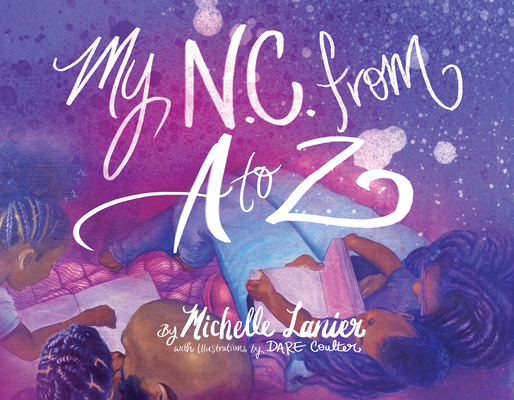 $14.95
Hard to find: allow 24 hours for information
About the Author
---
Michelle Lanier is a scholar, oral historian, filmmaker, museum professional, and folklorist. Her deep roots, in what she calls Afro-Carolina, inspired Michelle to successfully advocate for legislation creating the North Carolina African American Heritage Commission, which she led as its founding executive director. As a seasoned public humanities professional, in 2018 Michelle became the first African American director of North Carolina's 25 state-owned historic sites. Michelle also has a passion for teaching, particularly at the Center for Documentary Studies at Duke University, where she has served as a faculty member for two decades. Michelle is also the proud mother of Eden.Dare Coulter the illustrator, is an award-winning artist. Her specialties include public art, specifically monumental sculptures and large murals. She has also illustrated the children's books Now I Lay Me Down to Sleep and You Are My Sunshine that align with her mission of positive imagery of people of color. Dare's favorite color is ultramarine blue. See more of Dare's work at www.darecoulter.com.