Sacred Geometry (Wooden Books) (Hardcover)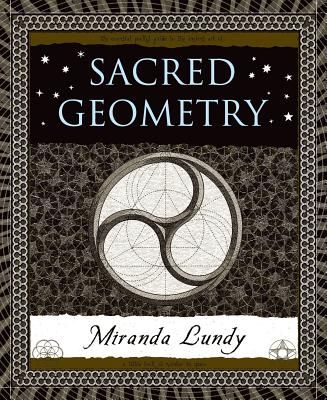 Description
---
Miranda Lundy gives us a beautiful glimpse into the world of shapes and the geometry behind some of mankind's most famous creations.

Geometry is one of a group of special sciences - Number, Music and Cosmology are the others - found identically in nearly every culture on earth. In this small volume, Miranda Lundy presents a unique introduction to this most ancient and timeless of universal sciences.

Sacred Geometry demonstrates what happens to space in two dimensions - a subject last flowering in the art, science and architecture of the Renaissance and seen in the designs of Stonehenge, mosque decorations and church windows. With exquisite hand-drawn images throughout showing the relationship between shapes, the patterns of coin circles, and the definition of the golden section, it will forever alter the way in which you look at a triangle, hexagon, arch, or spiral.

Wooden Books was founded in 1999 by designer John Martineau near Hay-on-Wye. The aim was to produce a beautiful series of recycled books based on the classical philosophies, arts and sciences. Using the Beatrix Potter formula of text facing picture pages, and old-styles fonts, along with hand-drawn illustrations and 19th century engravings, the books are designed not to date. Small but stuffed with information. Eco friendly and educational. Big ideas in a tiny space. There are over 1,000,000 Wooden Books now in print worldwide and growing.
About the Author
---
Miranda Lundy is a designer and artist. She lives and works in Cornwall, England.
Free Media Mail shipping on U.S. orders over $75