FREE Media Mail shipping on eligible items! We are open for browsing by appointment from 10am-7pm M-S and 10am-6pm Sundays. Email books@quailridgebooks.com for a reservation. Phones may not be answered due to high volume of calls.
A Dirty Job (Sound Library) (Compact Disc)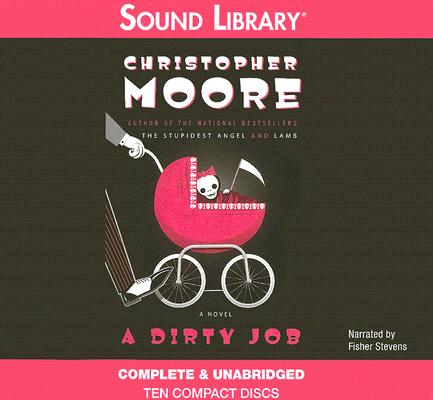 $47.95
Hard to find: allow 24 hours for information
Description
---
Charlie Asher is a beta male, one of the countless guys who survive in the gene pool by dog-paddling in the shallow end. He doesn t take risks and he seriously hates change. But Charlie's safe life is about to take a really weird detour. On the day his daughter, Sophie, is born, his wife dies of a freak medical condition. As if being a widower and the single parent of a newborn aren t enough, soon people begin to drop dead around Charlie. Suddenly his quiet life is crowded by giant ravens, hounds from hell, a mysterious date book with a list of appointments, a stubborn old lady who refuses to accept the inevitable, and a wily Buddhist named Audrey.