The Wind in the Willows (Compact Disc)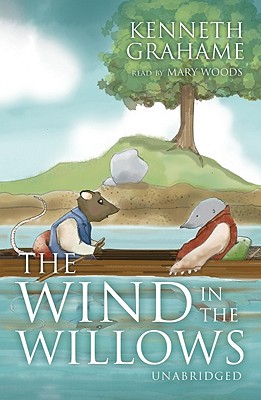 $55.00
Hard to find: allow 24 hours for information
Staff Reviews
---
Ah, the legendary exploits of Mole, Rat, Badger, and Toad! While intended for children, Grahame's classic is essential reading for even high-minded existentialists, with meditations on nature, individuality, friendship, responsibility, courage, and addiction. This edition features Ernest H Shepard's expert illustrations that perfectly capture the charm and complexity of this great book.
— Jon
Description
---
The Wind in the Willows is a book for those "who keep the spirit of youth alive in them; of life, sunshine, running water, woodlands, dusty roads, winter firesides." So wrote Kenneth Grahame of his timeless tale of Rat, Mole, Badger, and Toad, in their lyrical world of gurgling rivers and whispering reeds, a world which is both beautiful and benevolently ordered. But it is also a world threatened by dark forces--"the Terror of the Wild Wood" with its "wicked little faces" and "glances of malice and hatred"--and defended by the mysterious Piper at the Gates of Dawn.
In the end, Grahame triumphantly succeeds in conveying his most precious theme: the miracle of loyalty and friendship. This tale of four friends and their adventures is a timeless classic that will inspire and delight listeners of all ages.