FREE Media Mail shipping on eligible items! We are open for browsing by appointment from 10am-7pm M-S and 10am-6pm Sundays. Email books@quailridgebooks.com for a reservation. Phones may not be answered due to high volume of calls.
Chasing the Bright Side: Embrace Optimism, Activate Your Purpose, and Write Your Own Story (Hardcover)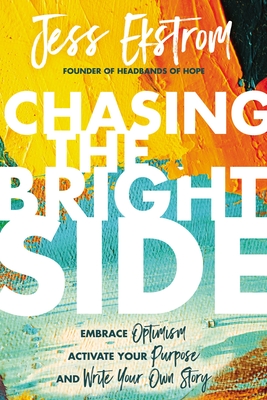 Description
---
One flicker of hope. That's all it takes to catapult yourself into the life you've always imagined.
Success is not born out of skill, school, where we're from, who we know, or what we scored on the SAT. None of us were born ready. None of us started life knowing how to fly a plane or launch a company or knit a sweater for our dog.
But we are born with something more important than skills. We're born with optimism--the initial seed for success. Optimism fuels the belief that you can be the one to create the good the world needs. But you've got to hone it. And practice it. And determine to live from it.
In Chasing the Bright Side, Jess Ekstrom shares her own inspirational story of how optimism helped her overcome multiple challenges, and the dynamic ways her mind-set propelled her as a young entrepreneur, international speaker, and philanthropist.
Do you have dreams for yourself and the world that are tucked away in your box of somedays? What would happen if today was the day you opened the box? And what if that box was the key to a better tomorrow?
Jess's journey will inspire you embrace the power of optimism in your own life, and help you reimagine your purpose so you create good in the world while fulfilling your own dreams--right where you are.