American Muscle Cars 2023: 16-Month Calendar - September 2022 through December 2023 (Calendar)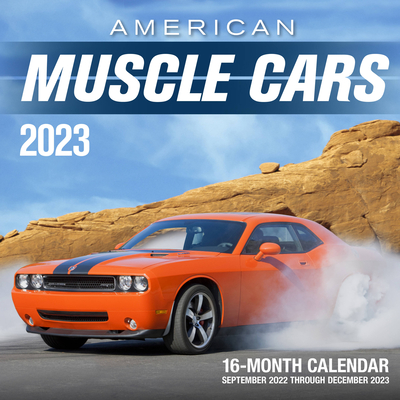 Description
---
Behold some of America's most brutish performance machines in this stunning 16-month wall calendar.

American Muscle Cars 2023 features more than a year's worth of stunning photography depicting beautiful, brawny muscle cars spanning the 1960s to today. With a convenient page that shows the months of September, October, November, and December 2022, followed by individual pages for the months of 2023, this 12" × 12" wall calendar brings you incredible spreads showcasing some of the rarest and most outrageous high-performance cars ever to explode onto the scene. Inside you'll find powerful offerings from the Dodge, Plymouth, AMC, Chevrolet, Pontiac, and Buick brands.

Keep yourself on track while enjoying America's fastest, rarest, and most glorious high-performance vehicles.
About the Author
---
The Editors of Motorbooks know their craft. Motorbooks is among the world's leading transportation publishers, offering books created by motoring's top photographers and writers, many created in cooperation with major automotive and motorcycle manufacturers and enthusiast-media outlets.
Free Media Mail shipping on U.S. orders over $50