We are offering FREE media mail shipping on books. We are open from 10am-7pm Monday through Saturday and 10am-6pm Sunday. Phones may not be answered due to a high volume of calls.
Awake in the World: 108 Practices to Live a Divinely Inspired Life (Paperback)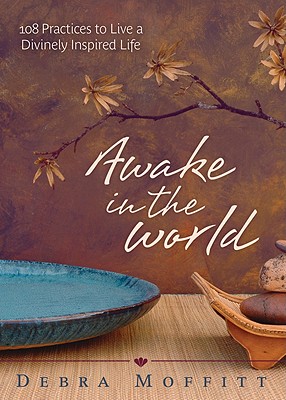 Description
---
Awake in the World offers 108 quick and simple exercises inspired by wisdom traditions around the globe. Compatible with any faith, these practical techniques can be performed anytime you need them. Learn to sharpen your spiritual awareness, stay calm in a crisis, focus on what is truly important, achieve health and wellness, and recognize the divine all around you. Best of all, you'll invite soul-nourishing peace and calm into your fast-paced life. Grow a secret garden Cook with love Bless your pets Enjoy mindful lovemaking Chant a sacred mantra
Praise: "Whatever your life situation and spiritual leanings, this book contains the most nutritious spiritual food from down through the centuries." —Sarah Susanka, bestselling author of The Not So Big Life
"Debra Moffitt brings the noble and universal yearnings of the human soul down to earth. This is ancient wisdom made accessible."—David Kundtz, bestselling author of Quiet Mind.