Raleigh:: North Carolina's Capital City on Postcards (Images of America (Arcadia Publishing)) (Paperback)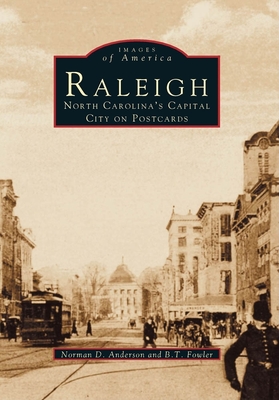 $21.99
Email or call for price.
Description
---
Raleigh: North Carolina's Capital City on Postcards contains more than two hundred postcard images, which together capture much of what life was like in the "City of Oaks" and its neighbors in Wake County during the first half of the twentieth century. The Raleigh area has experienced tremendous growth since World War II, and much of what is fondly remembered by old-timers has been lost to the demands of development and the rigors of time. Some of the well-known landmarks, businesses, and characters, however, were captured on film by enterprising postcard photographers who were unknowingly creating an invaluable archive of historical data which now gives us an insight into the way life was lived in North Carolina's capital during the "Golden Age of Postcards." This wonderful new book brings to life the history of this diverse and dynamic region through carefully selected postcards from that era, accompanied by informative and insightful captions as well as a helpful essay on the history and importance of postcards.