Dog Walker (Paperback)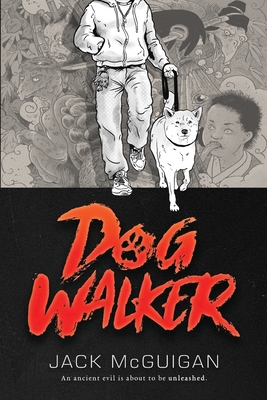 $7.99

Ships from warehouse to store in 3-6 business days
(NOTE: This book cannot be returned and may not be eligible for discounts.)
Description
---
"A BOY AND HIS DEMON"
Ben Carter, pet care specialist, is hired to walk a Shiba Inu named Toby. Unbeknownst to Ben, Toby is no ordinary dog but an "inugami" - an immortal demon born in feudal Japan and bred for only one purpose...murder.
A mysterious cult seeks to capture the inugami and harness its power for evil. With the help of an elderly luchador and a cop with a heart of gold, Ben must protect Toby and uncover the secret of the Tengu before the cultists can unleash the beast and the bloodlust claims the inugami once more.
About the Author
---
Jack McGuigan is the writer of Dog Walker, a novel, and Agents of Paradox, a comic book. In his youth, he made movies under the pseudonym "John McGuigan" which can be found pretty easily on the internet. He lives in Chicago with his wife and mutt. Years from now, when his grandkids ask what his first novel was about, he will probably lie. http: //jackmcguigan.com @JackMcGrak
Free Media Mail shipping on U.S. orders over $50