Shades of Gray (Paperback)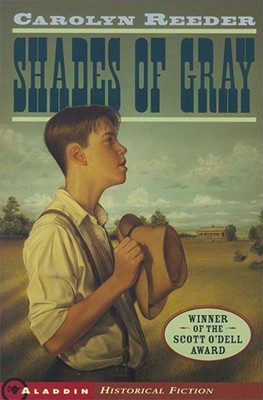 $7.99

Ships from warehouse to store in 3-6 business days
Description
---
In the aftermath of the Civil War, recently orphaned Will must start a new life and overcome his prejudices.

Courage wears many faces…

The Civil War may be over, but for twelve-year-old Will Page, the pain and bitterness haven't ended. How could they have, when the Yankees were responsible for the deaths of everyone in his entire immediate family?

And now Will has to leave his comfortable home in the Shenandoah Valley and live with relatives he has never met, people struggling to eke out a living on their farm in the war-torn Virginia Piedmont. But the worst of it is that Will's uncle Jed had refused to fight for the Confederacy.

At first, Will regards his uncle as a traitor—or at least a coward. But as they work side by side, Will begins to respect the man. And when he sees his uncle stand up for what he believes in, Will realizes that he must rethink his definition of honor and courage.
About the Author
---
Carolyn Reeder was a writer best known for children's historical novels. She also wrote three non-fiction books about Shenandoah National Park for adults together with her husband.
Free Media Mail shipping on U.S. orders over $75