Unbelievers: An Emotional History of Doubt (Paperback)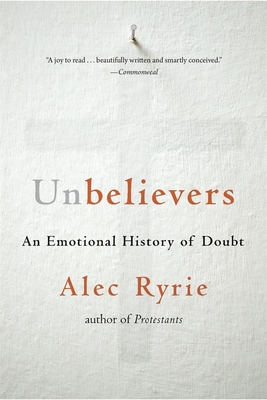 $19.95

Coming soon - PRE-ORDER NOW!
Description
---
"How has unbelief come to dominate so many Western societies? The usual account invokes the advance of science and rational knowledge. Ryrie's alternative, in which emotions are the driving force, offers new and interesting insights into our past and present."
--Charles Taylor, author of A Secular Age
Why have societies that were once overwhelmingly Christian become so secular? We think we know the answer, pointing to science and reason as the twin culprits, but in this lively, startlingly original reconsideration, Alec Ryrie argues that people embraced unbelief much as they have always chosen their worldviews: through the heart more than the mind. Looking back to the crisis of the Reformation and beyond, he shows how, long before philosophers started to make the case for atheism, powerful cultural currents were challenging traditional faith. As Protestant radicals eroded time-honored certainties and ushered in an age of anger and anxiety, some defended their faith by redefining it in terms of ethics, setting in motion secularizing forces that soon became transformational.
Unbelievers
tells a powerful emotional history of doubt with potent lessons for our own angry and anxious times. "Well-researched and thought-provoking...Ryrie is definitely on to something right and important."
--
Christianity Today
"A beautifully crafted history of early doubt...
Unbelievers
covers much ground in a short space with deep erudition and considerable wit."
--
The Spectator
"Ryrie traces the root of religious skepticism to the anger, the anxiety, and the 'desperate search for certainty' that drove thinkers like...John Donne to grapple with church dogma."
--
New Yorker