We are offering FREE media mail shipping on books. We are open from 10am-7pm Monday through Saturday and 10am-6pm Sunday. Phones may not be answered due to a high volume of calls.
Never Isn't Long Enough (Paperback)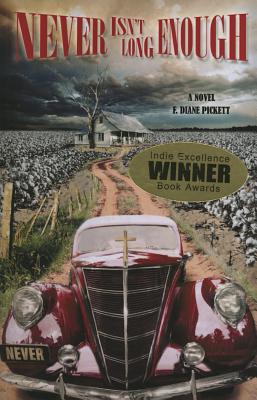 $13.95
Hard to find: allow 24 hours for information
Description
---
The rebuilding of the South after the Civil War brought industrialization, urbanization, and technological advances to rural American farms. "Never Isn't Long Enough" captures how these transformations affected the romance between a young farm girl and a wealthy older man called to God and commerce. "Life on the farm, the coming of the automobile, moonshiners, the Roaring Twenties, the movie house ... they're all here A fascinating story." -Dean DeBolt, university archivist, West Florida History Center. "Written with great humor and insight." -Robert M. Fulmer, PhD, author of Newcomers in Paradise. "A fun read of wicked Southern tales." -Shelby Hofer, actor, writer, director, producer, PushPush Theater & Film.