We are offering FREE media mail shipping on books. We are open from 10am-7pm Monday through Saturday and 10am-6pm Sunday. Phones may not be answered due to a high volume of calls.
Great Expectations (Paperback)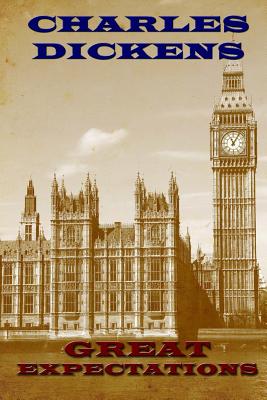 $19.95
Available from warehouse in 1-5 business days
Description
---
Great Expectations is a Victorian coming of age novel and remains one of the most popular books by Charles Dickens. The first person narrator, Pip is a down on his luck orphan who finds himself being forced to steal food for an escaped convict. He soon goes to work for a blacksmith and is given the opportunity to go to London to become a gentleman. To come from such humble beginnings and yet have the opportunity to raise his standard of living gives him great expectations. A true classic of literature.
About the Author
---
Charles Dickens (1812-1870) was--and is--one of the most popular authors of all time. His novella, A Christmas Carol, is certainly one of the most influential works of fiction ever. Dickens was an international celebrity, and his classic novels include Great Expectations, A Tale of Two Cities, Oliver Twist, Hard Times, Bleak House, and many more.