The Wind Knows My Name: A Novel (Hardcover)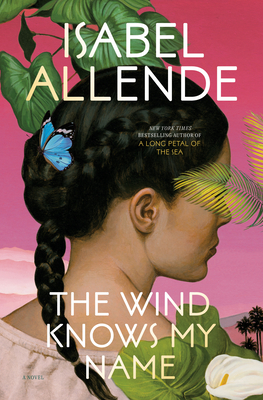 $28.00

Coming soon - PRE-ORDER NOW!
Description
---
This powerful and moving novel from the New York Times bestselling author of A Long Petal of the Sea and Violeta weaves together past and present, tracing the ripple effects of war and immigration on one child in Europe in 1938 and another in the United States in 2019.

Vienna, 1938. Samuel Adler is five years old when his father disappears during Kristallnacht—the night his family loses everything. As her child's safety becomes ever harder to guarantee, Samuel's mother secures a spot for him on a Kindertransport train out of Nazi-occupied Austria to England. He boards alone, carrying nothing but a change of clothes and his violin.

Arizona, 2019. Eight decades later, Anita Díaz and her mother board another train, fleeing looming danger in El Salvador and seeking refuge in the United States. But their arrival coincides with the new family separation policy, and seven-year-old Anita finds herself alone at a camp in Nogales. She escapes her tenuous reality through her trips to Azabahar, a magical world of the imagination. Meanwhile, Selena Durán, a young social worker, enlists the help of a successful lawyer in hopes of tracking down Anita's mother.

Intertwining past and present, The Wind Knows My Name tells the tale of these two unforgettable characters, both in search of family and home. It is both a testament to the sacrifices that parents make and a love letter to the children who survive the most unfathomable dangers—and never stop dreaming.
About the Author
---
Born in Peru and raised in Chile, Isabel Allende is the author of a number of bestselling and critically acclaimed books, including Violeta, A Long Petal of the Sea, The House of the Spirits, Of Love and Shadows, Eva Luna, and Paula. Her books have been translated into more than forty-two languages and have sold more than seventy-four million copies worldwide. She lives in California.
Praise For…
---
Praise for A Long Petal of the Sea

"[Isabel Allende] has deftly woven fact and fiction, history and memory, to create . . . one of the strongest and most affecting works in her long career."—The New York Times Book Review

"A Long Petal of the Sea gets to the heart of immigrant struggle. . . . Allende reminds us that these issues, at their core, are made up of individuals and their love stories."—USA Today

"A historical love story penned in the lush and propulsive prose familiar to Allende's millions of fans worldwide, it . . . feels excitingly new and unerringly timely for this international superstar of an author."—San Francisco Chronicle


Praise for Violeta

"Fans of Allende's generation-spanning family epics are in for a treat. . . . Violeta's personal loves and tragedies intertwine with decades of Latin American political turmoil, economic uncertainty, and social change."—The Washington Post

"Violeta recalls Allende's best known and highly successful novel, The House of Spirits, which weaves together the personal and the political in a saga stretching across decades."—Associated Press

"An immersive saga about a passion-filled life."—People
We will be open on Memorial Day from 10 AM until 6 PM.
Free Media Mail shipping on U.S. orders over $50