Wellness: A novel (Hardcover)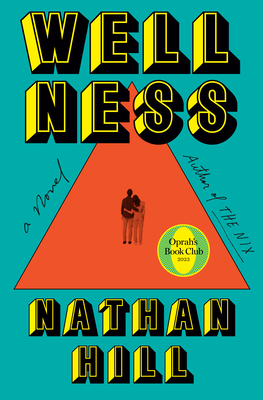 $30.00

Coming soon - PRE-ORDER NOW!
Description
---
The New York Times best-selling author of The Nix is back with a poignant and witty novel about modern marriage, the often baffling pursuit of health and happiness, and the stories that bind us together. From the gritty '90s Chicago art scene to a suburbia of detox diets and home-renovation hysteria, Wellness reimagines the love story with a healthy dose of insight, irony, and heart.

"A flat-out masterpiece."—Anthony Marra, author of A Constellation of Vital Phenomena

When Jack and Elizabeth meet as college students in the '90s, the two quickly join forces and hold on tight, each eager to claim a place in Chicago's thriving underground art scene with an appreciative kindred spirit. Fast-forward twenty years to married life, and alongside the challenges of parenting, they encounter cults disguised as mindfulness support groups, polyamorous would-be suitors, Facebook wars, and something called Love Potion Number Nine.

For the first time, Jack and Elizabeth struggle to recognize each other, and the no-longer-youthful dreamers are forced to face their demons, from unfulfilled career ambitions to painful childhood memories of their own dysfunctional families. In the process, Jack and Elizabeth must undertake separate, personal excavations, or risk losing the best thing in their lives: each other.
About the Author
---
NATHAN HILL'S best-selling debut novel, The Nix, was named the number one book of 2016 by Entertainment Weekly and one of the year's best books by The New York Times, The Washington Post, NPR, Slate, and many others. It was the winner of the Art Seidenbaum Award for First Fiction from the Los Angeles Times and was published worldwide in more than two dozen languages. A native Iowan, Hill lives with his wife in Naples, Florida.
Praise For…
---
"Nathan Hill has synthesized about a hundred years of that distinctly American delusion called self-improvement, and Wellness is the whip smart and gently comic result. Epic in scope, domestic in scale, it's a book that defies anyone to read it and willingly pick up a dumbbell or worry about counting steps ever again. Hill has released you, America, and his book will leave you not only fortified but amazed." —Joshua Ferris, author of Then We Came to the End

"Wellness is one of the funniest, saddest, smartest novels I've ever read. In his portrait of one foundering marriage, Nathan Hill has encapsulated the pathologies and possibilities of our troubled era. With his razor-sharp satire and heartbreaking pathos, his stylistic virtuosity and human warmth, Hill has written both a propulsive page-turner and an artistic achievement of the highest order. I didn't think I could love a book more than The Nix until I read Wellness. It's a flat-out masterpiece."—Anthony Marra, author of A Constellation of Vital Phenomena

"Ambitious, deeply engrossing, whip-smart and ultimately heartbreaking, Nathan Hill's Wellness is all this and much more." —Richard Russo, author of the North Bath Trilogy
We will be open on Memorial Day from 10 AM until 6 PM.
Free Media Mail shipping on U.S. orders over $50