The Road to After (Hardcover)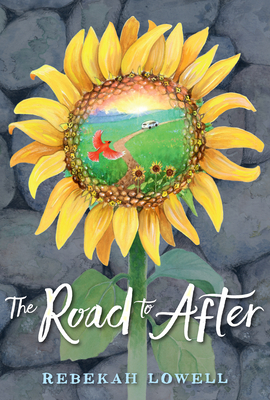 Description
---
This poignant debut novel in verse is a portrait of healing, as a young girl rediscovers life and the soothing power of nature after being freed from her abusive father.


For most of her life, Lacey has been a prisoner without even realizing it. Her dad rarely let her, her little sister, or her mama out of his sight. But their situation changes suddenly and dramatically the day her grandparents arrive to help them leave. It's the beginning of a different kind of life for Lacey, and at first she has a hard time letting go of her dad's rules. Gradually though, his hold on her lessens, and her days become filled with choices she's never had before. Now Lacey can take pleasure in sketching the world as she sees it in her nature journal. And as she spends more time outside making things grow and creating good memories with family and friends, she feels her world opening up and blossoming into something new and exciting.

About the Author
---
Rebekah Lowell is an author-illustrator with a passion for the natural world. As a survivor of domestic abuse she has found the outdoors to be a healing grounds and when not in her studio, you can find her outside birding, gardening, raising butterflies—often with her daughters, who she homeschools. She has a BFA in Illustration from the Rhode Island School of Design and an MFA in Children's Literature and Illustration from Hollins University. Her artwork has been featured on the Maine Duck Stamp four times and she is also an art educator. She lives with her family in her hometown of Biddeford, Maine.
Praise For…
---
"Fleeing domestic abuse, a girl and her family begin a hard but hopeful journey to healing. . . . Reading about Rachel Carson, Lacey finds life lessons in the natural world: observing how a sunflower grows from a seed and how a winding creek finds its own way. Lowell, who in an author's note describes herself as a domestic-abuse survivor, focuses here on healing; the abuse is portrayed retrospectively—fitting, given her audience. Like her gentle illustrations, the verse format suits her story, a mosaic of small epiphanies that cumulatively chart a path from darkness into light. . . . A moving, age-appropriate, and convincing portrayal of family resilience after trauma." —Kirkus Reviews

"Debut author Lowell positively depicts how trained professionals can help families regain control of their lives, and she draws upon her own experiences living in a household of abuse. Though Lacey's struggles are emotional, her journey toward independence is filled with hope." —Booklist

"[Lacey's] journey is paralleled with the image of a growing flower and is divided into three parts: sprouting, reaching for sunlight, and blooming. Written in verse, Lacey's journey reflects her growth, regret, and her conflicted feelings surrounding her dad while trying to understand the abuse that she and her family endured because of him. The novel is full of hope and relays a clear understanding of what it might feel like to be a young girl escaping an abusive situation—attempting to understand it and move on, while at the same time missing a parent despite the trauma he put his family through. Using nature as the framing device, the text allows the reader to see Lacey's world opening up as she makes new friends, joins a homeschooling co-op, and learns that there is more hope and freedom in the world than she could have ever imagined." —School Library Connection


Free Media Mail shipping on U.S. orders over $75
"Ships from warehouse" books to be shipped: order by Wednesday, 12/6
"Ships from warehouse" books for pickup: order by Tuesday, 12/12