The Wind in the Willows (Paperback)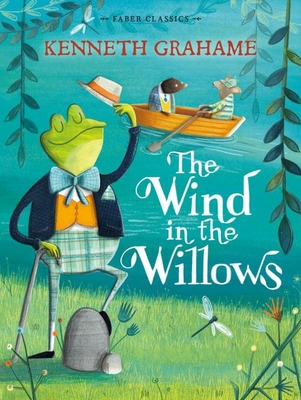 Staff Reviews
---
Ah, the legendary exploits of Mole, Rat, Badger, and Toad! While intended for children, Grahame's classic is essential reading for even high-minded existentialists, with meditations on nature, individuality, friendship, responsibility, courage, and addiction. This edition features Ernest H Shepard's expert illustrations that perfectly capture the charm and complexity of this great book.
— Jon
Description
---
Toad has always been a silly sort of fellow. But when his latest obsession with motor cars - the faster the better - threatens to lead him to disaster, it is up to Toad's good friends Mole, Ratty and Badger to get him under control. Can they save Toad from prison, and his home Toad Hall from the wicked Weasels and Stoats?
About the Author
---
Kenneth Grahame was a Scottish writer, most famous for "The Wind in the Willows," one of the classics of children s literature. He also wrote "The Reluctant Dragon, "and both books were later adapted into Disney films."