Bananas, Beaches and Bases: Making Feminist Sense of International Politics (Paperback)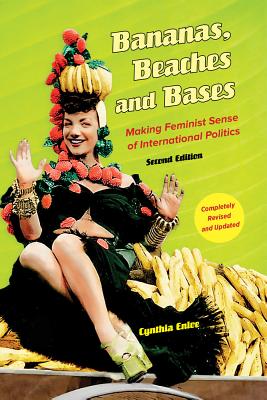 $37.44

Ships from warehouse to store in 3-6 business days
Description
---
In this brand new radical analysis of globalization, Cynthia Enloe examines recent events—Bangladeshi garment factory deaths, domestic workers in the Persian Gulf, Chinese global tourists, and the UN gender politics of guns—to reveal the crucial role of women in international politics today.

With all new and updated chapters, Enloe describes how many women's seemingly personal strategies—in their marriages, in their housework, in their coping with ideals of beauty—are, in reality, the stuff of global politics. Enloe offers a feminist gender analysis of the global politics of both masculinities and femininities, dismantles an apparently overwhelming world system, and reveals that system to be much more fragile and open to change than we think.
About the Author
---
Cynthia Enloe is Professor of Political Science at Clark University and is the author of many books, including Maneuvers: The International Politics of Militarizing Women's Lives and The Curious Feminist: Searching for Women in a New Age of Empire. Enloe won the Howard Zinn Lifetime Achievement in Peace Studies Award from the Peace and Justice Studies Association (PJSA).
Praise For…
---
"Enloe's analysis is clear, complex, amusing, demystifying, accessible, and insightful."
— Journal of Politics

"Offers a refreshing, insightful, and critical departure from conventional, top-down treatments of international politics."
— American Political Science Review

"Its breadth, punchiness, and original linkages guarantee that it will become a widely used text."
— Signs

"Enloe's important book is still provocatively political, shamelessly radical and genuinely feminist."
— Australian Institute of International Affairs

"Contributes profoundly . . . to the global effort to put control of women's lives back in women's hand's."
— Women's Review of Books
Free Media Mail shipping on U.S. orders over $50