IB Psychology - A Student's Guide (Paperback)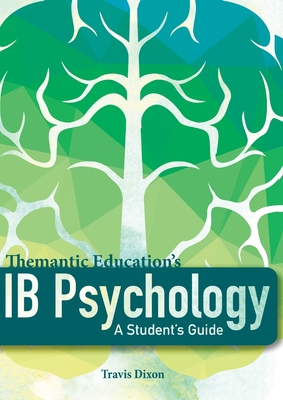 $77.64

Ships from warehouse to store in 3-6 business days
(NOTE: This book cannot be returned and may not be eligible for discounts.)
Description
---
IB Psychology: A Student's Guide is a student textbook written with a thematic approach, which contains engaging topics such as Criminology, PTSD and Love and Marriage. Study psychology the way it's meant to be studied - with authentic integration of multiple approaches to understand human behaviour.
Chapter 1: Introduction
Chapter 2: Criminology
Chapter 3: Social Influence
Chapter 4: PTSD
Chapter 5: Love and Marriage
Chapter 6: Quantitative Methods
Chapter 7: The IA
Chapter 8: The HL Extensions (x3 TSPs)
Chapter 9: Qualitative Methods
Chapter 10: Exam Preparation
Chapter 11: Extended Essay
Features:
Full chapters on the IA and exam preparation
EE advice and guidance
Lesson-by-lesson layout for easy planning
Teacher Resource Packs and digital resources available for every chapter (extra online purchase)
Guiding questions, critical thinking extensions and engaging activities
Topics covered in-depth to increase IB marks for students
Clear language for easy comprehension for EAL (and all) students
Complete glossary with definitions of over 400 key terms
Unique topics not included in other books, such as "Love & Marriage" and "Criminology"
Free support for teachers and students through our blog, facebook group and youtube channel
Free Media Mail shipping on U.S. orders over $50
Christmas ordering guidelines
"Ships from warehouse" items to be shipped: Order by Monday, 12/5
"Ships from warehouse" items to be picked-up in store: Order by Monday, 12/12
On hand items: We'll pull items in order of orders received, so keep them coming!