The Shape-Changer's Wife (Paperback)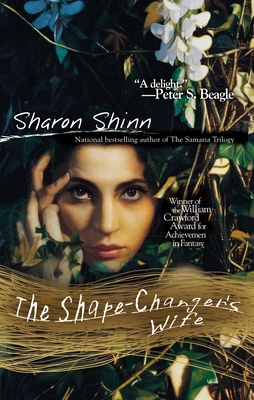 Description
---
From the national bestselling author of
The Samaria Trilogy...
this is the novel that launched Sharon Shinn's career and inspired Peter S. Beagle to call her "the most original writer of fantasy since Robin McKinley."
Aubrey was a student of the fine art of wizardry. But the more knowledge he acquired, the more he wanted to learn. He traveled in search of the greatest master of all, the gifted shape-changer Glyrenden. From him, Aubrey expected to discover the secret of long-lost spells and the mysteries of arcane magic.
But there was one discovery he never expected, a mystery he risked every thing to solve. Her name was Lilith...
About the Author
---
Sharon Shinn is a journalist who works for a trade magazine. Her first novel, The Shapechanger's Wife, was selected by  Locus as the best first fantasy novel of 1995. She has won the William C. Crawford Award for Outstanding New Fantasy Writer, and was twice nominated for the John W. Campbell Award for Best New Writer. A graduate of Northwestern University, she has lived in the Midwest most of her life.