FREE Media Mail shipping on eligible items! We are open for browsing by appointment from 10am-7pm M-S and 10am-6pm Sundays. Email books@quailridgebooks.com for a reservation. Phones may not be answered due to high volume of calls.
Going For a Beer: Selected Short Fictions (Paperback)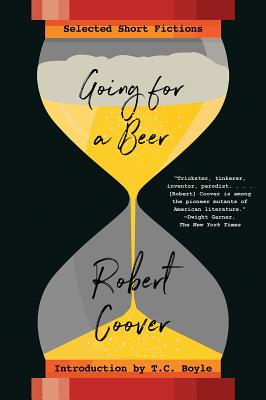 Description
---
"A mixtape of variations and a fugue on time from a postmodern master.… Familiar tales and conventional genres are made new, tinged with shuddering wonder and titillating humor." —Yu-Yun Hsieh, The New York Times Book Review
Robert Coover has been playing by his own rules for more than half a century, earning the 1987 Rea Award for the Short Story as "a writer who has managed, willfully and even perversely, to remain his own man while offering his generous vision and versions of America." Here, in this selection of his best stories, you will find an invisible man tragically obsessed by an invisible woman; a cartoon man in a cartoon car who runs over a real man who is arrested by a real policeman with cartoon eyes; a stick man who reinvents the universe. While invading the dreams and nightmares of others, Coover cuts to the core of how realism works.
About the Author
---
Robert Coover is the author of Huck Out West, among many other works of fiction. He is a pioneer in the field of electronic writing, and founded the International Writers Project, a freedom-to-write program, at Brown University. He lives in Providence, Rhode Island.
Praise For…
---
A riveting, elusive, phantasmagoric, weird, delightful, grim and farcical collection.… [Coover] is one of our best writers, and this collection underscores that judgment with boundless desire and imaginative bliss.

This collection is astonishing.… [Coover] has managed to be literature's guardian at the same time he has been its re-inventor and alternative.… Both astounding and fun to read.