Anna Karenina (Vintage Classics) (Paperback)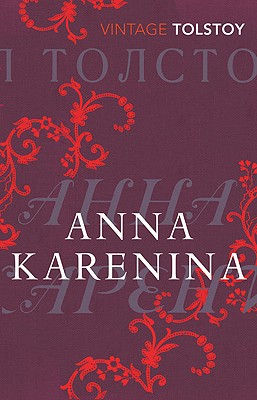 Email or call for price
Hard to find: allow 24 hours for information
Staff Reviews
---
A well respected translator of Russian fiction, Schwartz was determined to give us Anna Karenina as Tolstoy wrote it: In the simple, unadorned language he preferred. I found this translation immensely powerful - bringing me to tears at times.  It is also illuminating -revealing nuances in the characters I'd never before grasped. The cogent introduction by Gary Saul Morson,  which summarizes the novel's central themes, provides a great starting point for book club discussion. 
— Samantha
Description
---
"One of the greatest love stories in world literature." —Vladimir Nabokov
In a novel of unparalleled richness and complexity, set against the backdrop of Russian high society, Tolstoy charts the course of the doomed love affair between Anna, a beautiful married woman, and Count Vronsky, a wealthy army officer who pursues Anna after becoming infatuated with her at a ball. Although she initially resists his charms Anna eventually succumbs, falling passionately in love and setting in motion a chain of events that lead to her downfall. In this extraordinary novel, Tolstoy seamlessly weaves together the lives of dozens of characters, while evoking a love so strong that those who experience it are prepared to die for it.
About the Author
---
Leo Tolstoy (1828–1910) published his first work in 1852, the autobiographical Childhood. He served in the army during the Crimean War and his Sevastopol Sketches (1855-6) are based on his experiences. His two most popular masterpieces are War and Peace (1864-69) and Anna Karenina (1875-8).
Praise For…
---
"I've read and re-read this novel and every time I find another layer in the story."  —Philippa Gregory, author, The Other Boleyn Girl
"Better translators . . . could not be invented."  —Tolstoy on Aylmer and Louise Maude