Thursday's Child (Paperback)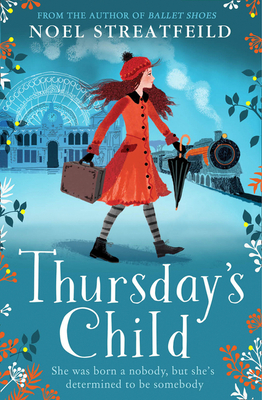 Description
---
A thrilling, classic children's adventure with a courageous heroine, from the beloved author of Ballet Shoes.
Margaret Thursday was named after the day she was found on the church steps as a baby. But she isn't really an orphan - each year a bag of gold coins is left at the church for her keep. However, when Margaret is eleven years old, the money suddenly stops and her guardians have no choice but to send her away to an orphanage.
The orphanage is worse than they could have imagined. The children are poorly treated and barely fed, and fearless Margaret soon makes herself the enemy of the evil matron who runs it. Vowing to protect her new friends, Peter and Horatio, Margaret plans their daring escape . . . but she'll have to outwit Matron at every turn.
Margaret's action-packed adventure, set in turn-of-the-century England, takes her from orphanage to canal boat to the world of the theatre. Through it all, Margaret is propelled by her unwavering sense of self and determination.
About the Author
---
Noel Streatfeild, the plain middle child between two talented and pretty sisters, trained at RADA and acted for nine years before writing Ballet Shoes, an instant bestseller, in 1936. As vicarage daughter, factory girl, actress, model, social worker, writer, and crusader for good books, Noel touched many aspects of life. Her experiences enriched her stories, which were so popular that, by her eightieth birthday, she had earned herself the title of 'a national monument'. She died in 1986.
Free Media Mail shipping on U.S. orders over $75