American Dirt (Paperback)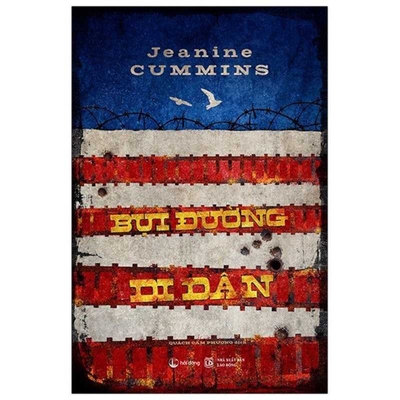 Staff Reviews
---
I hope many of you have read Valeria Luiselli's book, Lost Children Archive. (She's coming to QRB in March of 2020.) If the plight of the immigrant is something you care about, please read American Dirt by Jeanine Cummins.
Lydia and Luca have witnessed a terrible violence to their family and are trying to get to the US by riding trains and following a paid coyote. Along the way they befriend others who are also escaping from horrors. Although the Luiselli and Cummins books are fiction, they depict very realistically the desperation that drives these people to leave everything they know for the unknown, the fear that accompanies them on their journey, and the danger they face at every step. No one would take such a desperate action unless it was their only recourse.
The back cover of the advanced reading copy claims that it's one of the most anticipated books of 2020. My wish is that it is also one of the most talked-about.
— Mamie
American Dirt put me through the wringer. This harrowing and beautiful story is an edge-of-your-seat thriller, a tear-jerking melodrama, an all-too-topical morality play. It made me think "There for the grace of God go I." It made me think about the meaning of the word "American." And it made me want to re-read "Love in the Time of Cholera." What more could you ask for?
— Tony
Free Media Mail shipping on U.S. orders over $75