Black History Month 2019 - New and Classic Books
February is Black History Month. Click the covers for more reviews and to shop. The kids' page is here.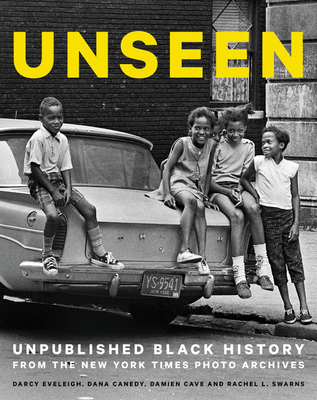 Unseen: Unpublished Black History from the New York Times Photo Archives ( Black Dog & Leventhal $29.99). Hundreds of stunning images from black history have long been buried in The New York Times archives. None of them were published by The Times--until now. UNSEEN uncovers these never-before published photographs and tells the stories behind them.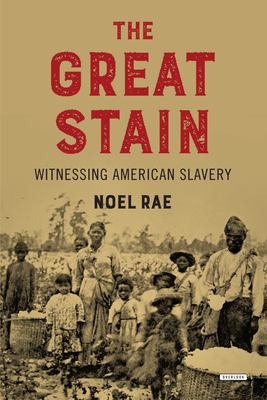 The Great Stain: Witnessing American Slavery (Abrams $40) In this "essential" (Kirkus) new work, Noel Rae integrates firsthand accounts into a narrative history that brings the reader face to face with slavery's everyday reality, expertly weaving together narratives that span hundreds of years. From the travel journals of sixteenth-century Spanish settlers who offered religious instruction and "protection" in exchange for farm labor, to the diaries of poetess Phillis Wheatley and Reverend Cotton Mather, to Central Park designer Frederick Law Olmsted's book about traveling through the "cotton states," to an 1880 speech given by Frederick Douglass.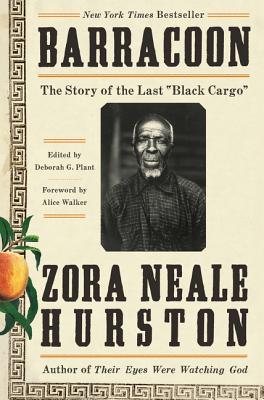 Barracoon: The Story of the Last "Black Cargo by Zora Neale Hurston (Amistad $24.99). A newly published work from the author of the American classic Their Eyes Were Watching God, with a foreword from Pulitzer Prize-winning author Alice Walker, brilliantly illuminates the horror and injustices of slavery as it tells the true story of one of the last-known survivors of the Atlantic slave trade—abducted from Africa on the last "Black Cargo" ship to arrive in the United States.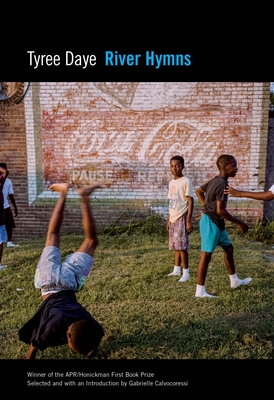 Poet Tyree Daye will appear at the North Carolina Book Festival on Saturday, Feb. 23, 4:30 p.m. at Neptune's Parlour in downtown Raleigh. His volume River Hymns (American Poetry Review $15) received the 2017 American Poetry Review/Honickman First Book Prize. These poems invite the reader into the complex lineage of the values, contradictions, and secrets of a southern family; they reflect on the rich legacy of a young black man's ancestry: what to use, what to leave behind, and what haunts. Tyree Daye is from Youngsville, NC.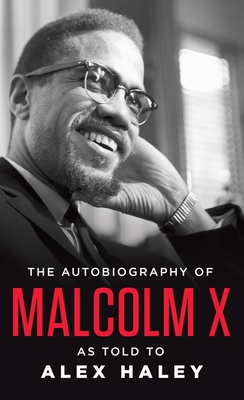 In the searing pages of this classic autobiography, originally published in 1964, Malcolm X, the Muslim leader, firebrand, and anti-integrationist, tells the extraordinary story of his life and the growth of the Black Muslim movement. His fascinating perspective on the lies and limitations of the American Dream, and the inherent racism in a society that denies its nonwhite citizens the opportunity to dream, gives extraordinary insight into the most urgent issues of our own time.
"Malcolm X's autobiography seemed to offer something different. His repeated acts of self-creation spoke to me; the blunt poetry of his words, his unadorned insistence on respect, promised a new and uncompromising order, martial in its discipline, forged through sheer force of will."—Barack Obama, Dreams from My Father

$28.95
ISBN: 9780525521037
Availability: On our shelves now
Published: Knopf - February 12th, 2019
Arguably the most celebrated and revered writer of our time now gives us a new nonfiction collection--a rich gathering of her essays, speeches, and meditations on society, culture, and art, spanning four decades.

---

$26.99
ISBN: 9780915864126
Availability: On our shelves now
Published: Chicago Review Press - April 2018
Martin Luther King Jr. was a cautious nineteen-year-old rookie preacher when he left Atlanta, Georgia, to attend divinity school up north. At Crozer Theological Seminary, King, or "ML" back then, immediately found himself surrounded by a white staff and white professors. Even his dorm room had once been used by wounded Confederate soldiers during the Civil War.

---

$26.95

ISBN: 9780525521426

Availability: Available from warehouse in 1-5 business days

Published: Knopf - September 18th, 2018

• TOP TEN BOOK OF THE YEAR: New York Times, Washington Post, TIME, Entertainment Weekly, Slate
• ONE OF THE BEST BOOKS OF THE YEAR: Boston Globe, NPR, Minneapolis Star-Tribune, The Economist, Bustle
• WINNER OF THE SCOTIABANK GILLER PRIZE

---

$40.00

ISBN: 9780307908711

Availability: On our shelves now

Published: Pantheon - October 24th, 2017

The first edition of Joel Augustus Rogers's now legendary 100 Amazing Facts About the Negro with Complete Proof, published in 1934, was billed as "A Negro 'Believe It or Not.'" Rogers's little book was priceless because he was delivering enlightenment and pride, steeped in historical research, to a people too long starved on the lie that they were worth n

---

$16.99

ISBN: 9780316312493

Availability: On our shelves now

Published: Back Bay Books - September 12th, 2017

LA Times winner for The Christopher Isherwood Prize for Autobiographical Prose
A New York Times bestseller
A New York Times Editors' Choice A Featured Title in The New York Times Book Review's "Paperback Row"

A Bustle "17 Books About Race Every White Person Should Read"


---

$25.00

ISBN: 9780671687427

Availability: On our shelves now

Published: Simon & Schuster - November 15th, 1989

In volume one of his America in the King Years, Pulitzer Prize winner Taylor Branch gives a masterly account of the American civil rights movement.

Hailed as the most masterful story ever told of the American civil rights movement, Parting the Waters is destined to endure for generations.

Moving from the fiery political baptism of Martin Luther King, Jr., to the corrid

---

$26.00

ISBN: 9780316491341

Availability: On our shelves now

Published: Orbit - November 27th, 2018

"Marvelous and wide-ranging."--Los Angeles Times

"Gorgeous" --NPR Books

"Breathtakingly imaginative and narratively bold."--Entertainment Weekly

---

$5.95

ISBN: 9780451532053

Availability: On our shelves now

Published: Signet - January 3rd, 2012

First published in 1903, this extraordinary work not only recorded and explained history—it helped alter its course. Written after Du Bois had earned his Ph.D. from Harvard and studied in Berlin, these fourteen essays contain both the academic language of sociology and the rich lyricism of African spirituals, which Du Bois called "sorrow songs."


---

$15.95

ISBN: 9781947793187

Availability: On our shelves now

Published: Tin House Books - February 5th, 2019


"Morgan Parker's latest collection is a riveting testimony to everyday blackness . . . It is wry and atmospheric, an epic work of aural pleasures and personifications that demands to be read--both as an account of a private life and as searing political protest." --TIME Magazine


---

$17.00

ISBN: 9781250183897

Availability: On our shelves now

Published: Picador - July 3rd, 2018

"A stunning tale of a little-known figure in history. Robert Smalls' astounding heroism during the Civil War helped convince Lincoln and the country that African Americans were extraordinarily capable of fighting for their freedom.

---

$26.00

ISBN: 9780812993547

Availability: On our shelves now

Published: Spiegel & Grau - July 14th, 2015

Hailed by Toni Morrison as "required reading," a bold and personal literary exploration of America's racial history by "the single best writer on the subject of race in the United States" (The New York Observer)


---

$5.00

ISBN: 9780486447612

Availability: On our shelves now

Published: Dover Publications - April 28th, 2006

Tracing the struggle for freedom and civil rights across two centuries, this anthology comprises speeches by Frederick Douglass, Sojourner Truth, W. E. B. Du Bois, Martin Luther King, Jr., and other influential figures in the history of African-American culture and politics.

---