Andrew Carnegie Medalists 2019
The Andrew Carnegie Medals for Excellence in Fiction and Nonfiction were established in 2012 to recognize the best books for adult readers published in the U.S. in the previous year. The Award is admininstered by the American Library Association, which has selected the 2019 winners:
Fiction: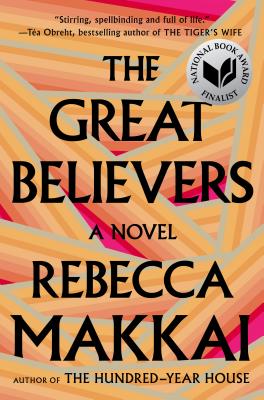 The Great Believers by Rebecca Makkai (Viking $27). The novel explores the complexities of friendship, family, art, fear, and love in WWI-era and present-day Paris and 1980s Chicago while illuminating the early days of the AIDS epidemic.
QRB staffer Mamie recommends the book: "I was a young adult in the early years of the AIDS epidemic. Friends and a family member died terrible, humiliating deaths. My gay friends, only tentatively "out" and navigating a still unwelcoming environment, watched their circle of friends ravaged by the illness. Rebecca Makkai has captured the horror and fear of that time perfectly. Alternating between the '80s and the present, Makkai shows how AIDS altered the gay population in ways that reverberate even today. I saw my fear about visiting my sick friends—a fear borne of ignorance because there were so many untruths circulating at that time—reflected in some of the characters in the novel. Makkai's book will stand with the great writing about the AIDS epidemic, including Abraham Verghese's memoir, My Own Country, and And the Band Played On by Randy Schilts."
Nonfiction: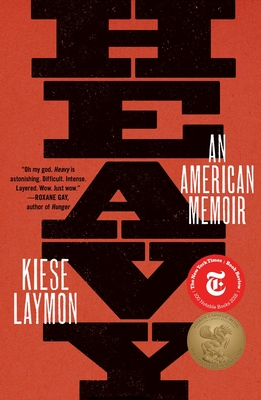 Heavy: An American Memoir by Kiese Laymon (Scribner $26). In this powerful and provocative memoir, genre-bending essayist and novelist Kiese Laymon explores what the weight of a lifetime of secrets, lies, and deception does to a black body, a black family, and a nation teetering on the brink of moral collapse. Laymon recalls the traumas of his Mississippi youth: the depthless hunger that elevated his weight; his obsessive, corrective regime of diet and exercise; and his gambling, teaching, activism, and trust in the power of writing.
___________________________________________________________________

$27.00
ISBN: 9780735223523
Availability: Available from warehouse in 1-5 business days
Published: Viking - June 19th, 2018
FINALIST FOR THE PULITZER PRIZE IN FICTION
WINNER OF THE ANDREW CARNEGIE MEDAL
WINNER OF THE LOS ANGELES TIMES BOOK PRIZE FOR FICTION
WINNER OF THE STONEWALL BOOK AWARD
SHORTLISTED FOR THE NATIONAL BOOK AWARD

Soon to Be a Major Television Event, optioned by Amy Poehler

---

$26.00
ISBN: 9781501125652
Availability: On our shelves now
Published: Scribner - October 16th, 2018
*Named a Best Book of 2018 by the New York Times, Publishers Weekly, NPR, Broadly, Buzzfeed (Nonfiction), The Undefeated, Library Journal (Biography/Memoirs), The Washington Post (Nonfiction), Southern Living (Southern), Entertainment Weekly, and The New York Times Critics*

*WINNER of the Andrew Carnegie Medal and FINALIST
---